Building communities and futures
Welcome to LaunchPad, a housing initiative centred around uniting young people and building community under the roof of cutting edge, inspired housing design. This is student housing with a difference, uniting University of Bristol students with young people from the city to develop sustainable and interconnected communities.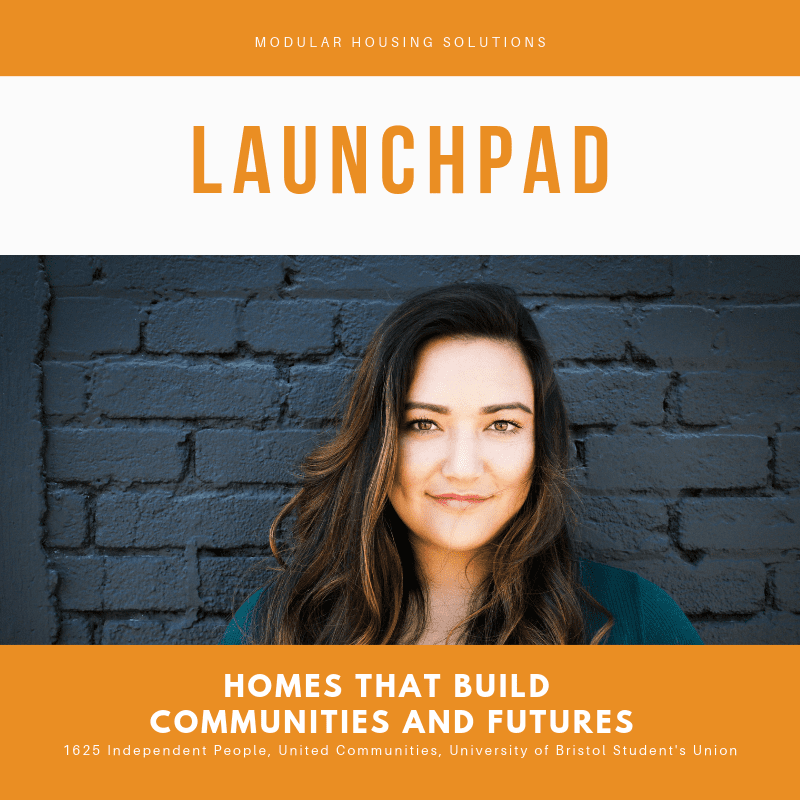 What is LaunchPad?
LaunchPad is a mixed community housing scheme, set up for University of Bristol students, young people who have been at risk of homelessness, and Key Workers. Our ambition is to bring young people together to build communities and futures.
Our housing is for the young independent adult, ready for the best start in life in modern and inspired accommodation. It is here to help people break out of poor-quality student rentals, supported housing or accommodation built for profit. We're looking for people who value community and want to live somewhere that provides more than just a roof, with genuine opportunities to meet the people around them.
Residents will be expected to share the ideals of Respect, Community and Communication and demonstrate, respect for the physical space in the community, respect for the experience and views of the people living there. A willingness to participate in community meetings, work rotas and events is essential.
We value co-living, community, equal opportunities, home and a sense of fun.
LaunchPad is a bit different from traditional student digs or private rentals
LaunchPad is more than just a place to live. At LaunchPad there is a focus on self-management and community engagement. All residents will be expected to regularly contribute to the community based on their own skills, interests and experiences. This could include helping to manage outside spaces and communal areas, organising socials and events for residents or attending resident meetings.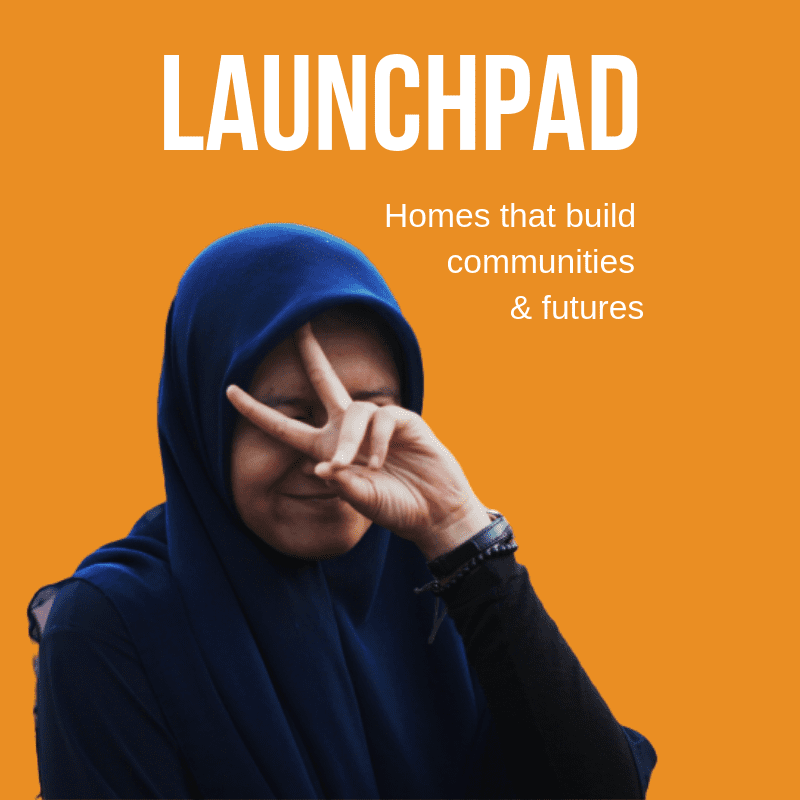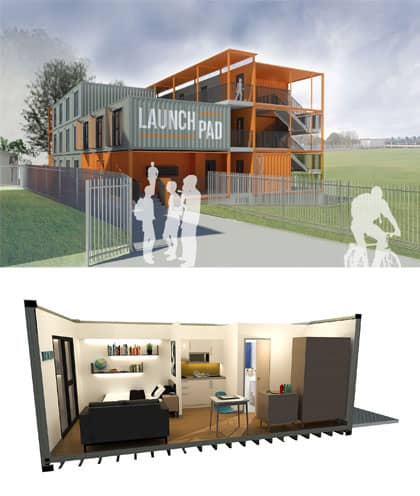 What is the accommodation like?
The accommodation provides each resident with their own self-contained apartment, featuring a bedroom area, small kitchenette and en-suit bathroom facilities. The building also contains a communal space for relaxing and spending time getting to know new friends.
Prices are as follows:
£700.11 per month for students (inclusive of all bills)
£700.11 per month for key workers (inclusive of all bills, council tax to be paid on top Band A)
The building has been created using modular housing. This form of building has been proven to be very effective at creating high quality spaces that are affordable, which has enabled us to achieve a price almost 30% lower than similar student rentals in the city!
Who's it for?
You are suitable to apply if:
You are a University of Bristol Student, a young person who has experienced homelessness (supported by 1625 Independent People) or a young worker *see salary/role criteria
You are aged 18-30
You are excited about the idea of LaunchPad
You are socially engaged and able to be an active participant in the LaunchPad community
If you would like to find more out more about the self-management and community engagement aspect at LaunchPad, please contact our Community Development Coordinator This email address is being protected from spambots. You need JavaScript enabled to view it..
*Preference will be given to a person in permanent employment that provides a vital service in the Police and Fire service, Prison and Probation service, Ministry of Defence (MOD), National Health Service (NHS), education sector and local authority/government, voluntary or community sector. However if there are no applicant that meet this definition the following criteria will apply – in full or part time employment that has a gross income of between £18,000 and £28,000 aged between 18 and 30 years old
Where is it?
LaunchPad is on Alexandra Park, Fishponds. This is a fantastic place to live with easy bus routes into the centre, lots of bars and shops. Alexandra Park is great for getting into a green space and enjoying the weather.
How can I apply?
If you're interested in applying for this property please fill out the following Expression of Interest form and send it to This email address is being protected from spambots. You need JavaScript enabled to view it.
An innovative partnership: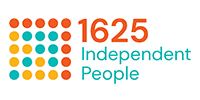 Funders